What is My Home Worth?
Receive a custom evaluation for your home, including comparisons to other homes that have recently sold or are on the market. This guarantees you receive the most accurate information available. To find out what your home is worth, fill out the information below:
Find out what your home is really worth before you even think about putting it on the market. All the pictures, advertising, and other marketing efforts are useless if the price is not perfect.

There are a number of free online web evaluation systems such as redfin.com or trulia.com but NOTHING can take the place of an experienced REALTOR putting their eyes on your home and giving you a real-time best price analysis.  If you are looking for an evaluation not based just on "square footage" fill out the above form and I will work to get you the correct price.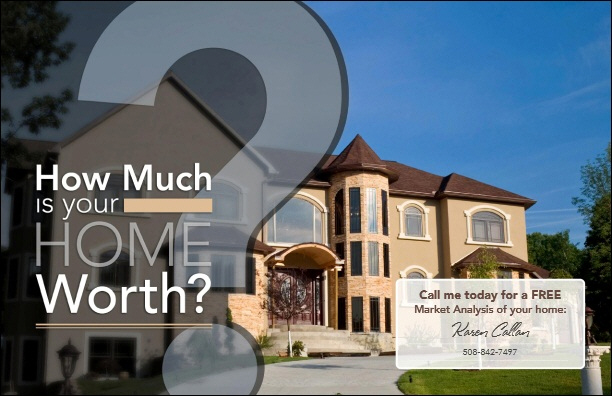 When you're looking for a partner to help you negotiate the complexities of selling a home, you've come to the right place. The experience, dedication and strong communication you'll receive here will help ensure the successful and profitable sale of your home:
1. The Local Advantage - Take advantage of a broad spectrum of technologies and tools to support the sale of your home from start to close.
2. Internet Advertising - Since the lion's share of home buyers starts their search on the internet, top placement on search engines is essential. You'll gain access to placement on Google, Bing, and other websites. This will maximize your exposure and bring a large number of potential buyers to view information about your home.
3. Email Campaigns - It's important to "work the network." We can work together to identify the right people to target your home-and get in touch with them by email to drive excitement and interest.
4. Personal Touch - Of course, technology alone won't sell your home. Face-to-face interaction provides the advantage to sell your home-and you won't have to worry about a thing. The details will be handled with care and constant communication, to ensure the marketing and sale of your home go smoothly.
The industrial age of real estate is moving at the speed of light. And Gary Keller,
co-founder of Keller Williams, has emphasized time and again that technology
companies are rushing into real estate and jockeying for every agent's data.
To help agents be competitive in today's fast-paced digital boom, Keller Williams has
acquired Smarter Agent and is partnering with KUNGFU.AI and Cognitive Scale to
make the company's technology smarter, faster. The partnerships come on the heels of
the company's successful pivot to tech, the birth of the Keller Cloud.
A Personal Note from Karen

Thank you for the opportunity to introduce ourselves and we look forward to the opportunity to earn your business and represent you in the sale of your home. I think of my clients as individuals with specific needs. With this in mind, we strive to give you exceptional service. In response to the more challenging market we have experienced over the years, we have become more determined and assertive with marketing and technology. This has allowed us to be very successful in securing results for our
clients. You're ready to sell your property. And, while you're looking forward to seeing the word "SOLD" posted from the curb, you know there's a lot to consider along the way. One of your first decisions is to select a real estate agent who'll join you in the process. You deserve much more than a sign in the yard, fliers in a box and an occasional open house. You deserve an agent who will be at your side, from listing to closing, ensuring that your property sells smoothly and you get the most money possible from the sale. You deserve an active agent that has one of the highest referral rates in the industry. Our local real estate market expertise means we're able to interpret all data that dictates the optimum pricing strategy, so your property Thank you for the opportunity to let me and my team represent you in the sale of your home. I think of my clients as individuals with specific needs. With this in mind, my team and I strive to give you exceptional service.